The Baja 500 is a major event in Ensenada. Thousands of people arrived for the weekend and it was very festive!
We love our new kayak! Linda's impending shoulder surgery will put a crimp in this activity. Here are a couple of pictures we took while kayaking over to the sunken ferry Catalina. The Catalina is home to dozens of pelicans, seals and sea lions.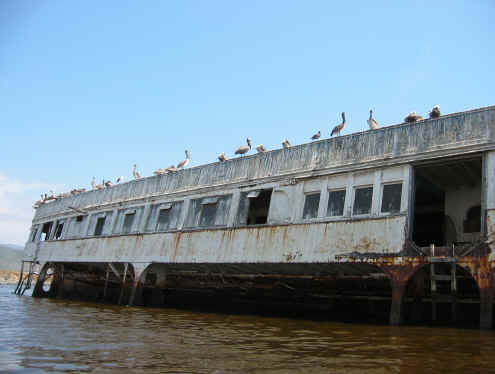 Festivities surrounding the southbound departure of good friends on Creola.
Fair Winds, Bill and Linda! (Creola is also a Hylas 49, our sistership)
Below, Mike is installing the Hart Tank Tender
Read about these adventures in the June letter home.